Newcastle Hearing Centre can assess hearing in children from 8 months onwards. Sally uses a variety of games and techniques to determine the type and level of hearing loss.
The comprehensive hearing assessments we offer include: 
Babies from 8 months using Visually Reinforced Orientation Audiometry (VROA)
Children 3-5 years old play audiometry
Adults hearing tests
Pre employment, aviation and dive assessments
Custom moulded ear plugs for noise, swimming and sleeping
**If your child is undergoing assessments for Autistic Spectrum Disorder please advise us . This will enable us to provide the best management of the test session . If you have any concerns regarding the hearing assessment please call us and Sally can answer any questions you may have. We want to ensure the Audiology assessment is a non –threatening and productive session**
Request an appointment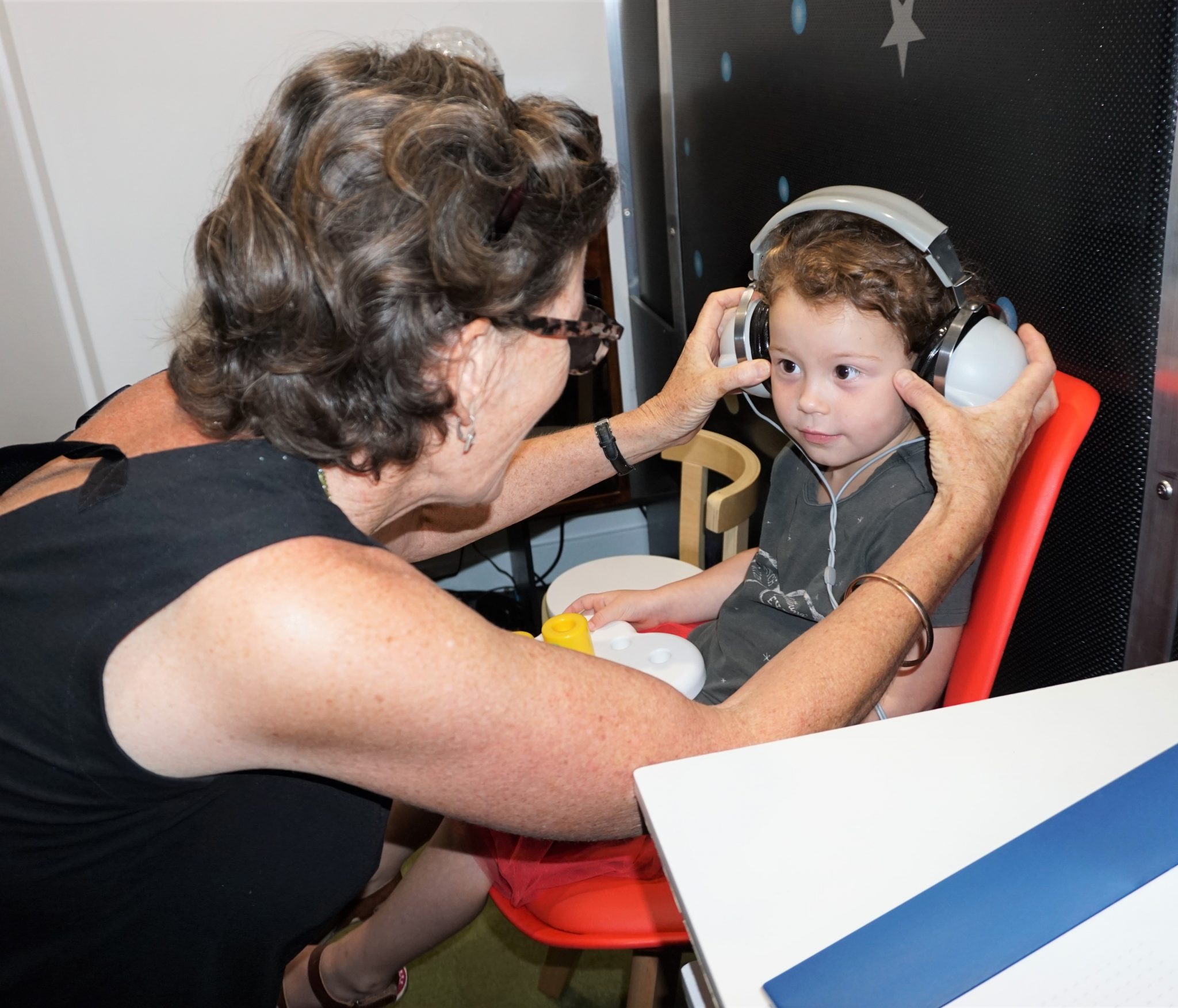 The fees for our audiology service range between $120 – $162 depending on the type of testing that you require. You may require a combination of two different tests to complete your hearing assessment.
Newcastle Hearing Centre is under the directorship of Dr Niall Jefferson. This means that with a valid referral from your GP, a Medicare rebate will be applicable for your consultation. New referrals should be addressed to Newcastle Hearing Centre.
If you are a patient of Dr Niall Jefferson at Ear Nose Throat Newcastle, you do not need a new referral from your GP. Your current referral will be sufficient to allow us to claim through Medicare for your hearing assessment.
You also do not need to fill out any paperwork as we will be able to transfer over the information you have previously given Dr Jefferson